ben & lesley : lincoln, ne, wedding photographer
I got an email last month from one of my dear friends in NE saying "When can you be in NE next?? 'cause I think it's time we get some pics!" with a picture of a gorgeous engagement ring on her left finger.
I responded with the usual congratulations and said I probably wouldn't be able to come out until the wedding...well a few weeks later I get an email that says "Y

ou know there's this cute couple that's getting married in Nov. And they just so happen to need a photographer..." And that's how I got hired to do Ben and Lesley's beautiful wedding.
My sister Rachel and I got there a few days early (after flying for my first time! woo!) and helped with set up, sewing, decorating, ect... and planning for photos of course. The wedding day dawned bright and early (like 5am early...)
We got Les ready early to do some bridal portraits when the sun rose. Well the sun didn't exactly rise. But we still got some pretty rocking images. ;) Now sit back and enjoy!

Lesley's shoes (which are actually her twin's)... you would believe her family's resourcefulness. This was one of the most beautiful weddings I have attended... and they hardly had to buy anything.



Ring shots... I am addicted to them. Slightly.



Yup... I am lucky... this church was amazing!



These might possibly be my favorite dress photos ever.



Getting ready eeearly to go take photos!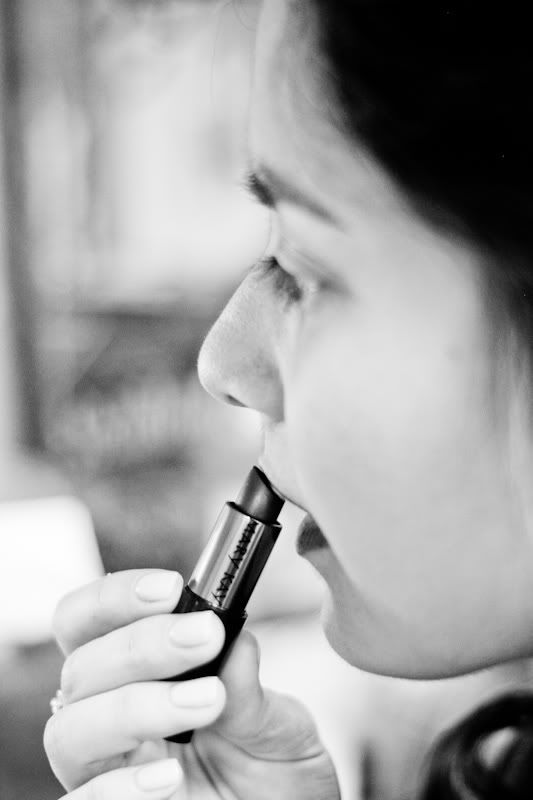 Ashley, the maid of honor, buttoning Lesley up. Ashley is also Lesley's twin. Yes, they look alike... but I only got mixed up once when they were both turned the other way. ;)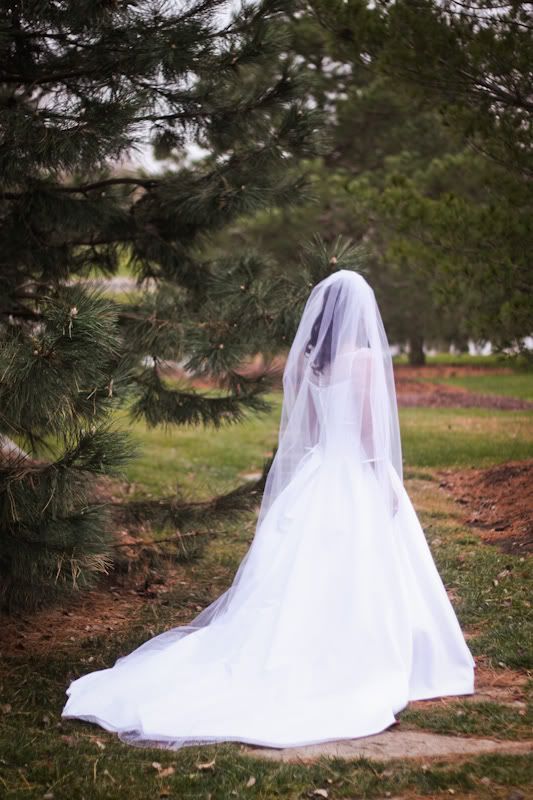 We went to a lovely place called Wedding Island (ironic, right...) for the bridal photos.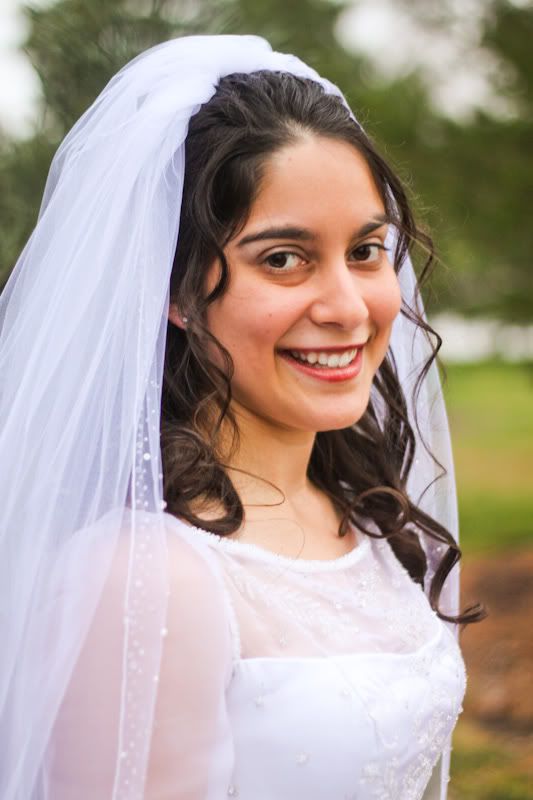 What can I say... I get all the beautiful brides!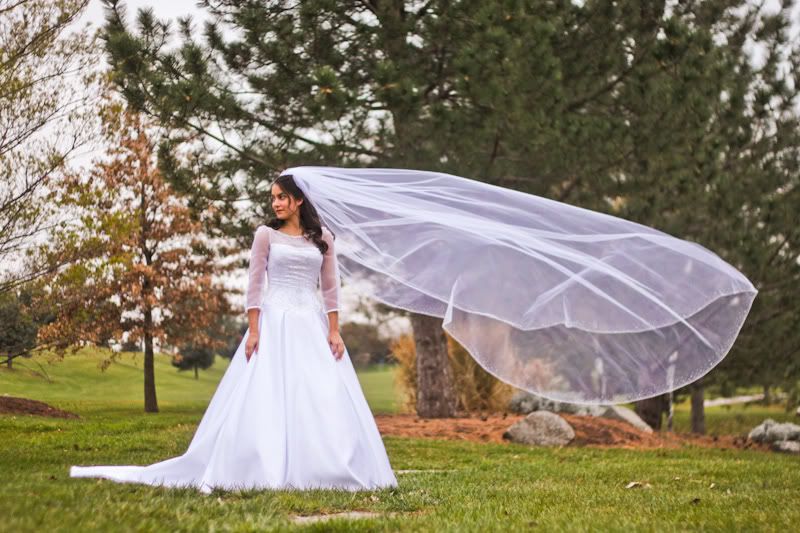 It was pretty dead still that morning (especially for NE...) so I had another friend help me by throwing the veil in the air. ;)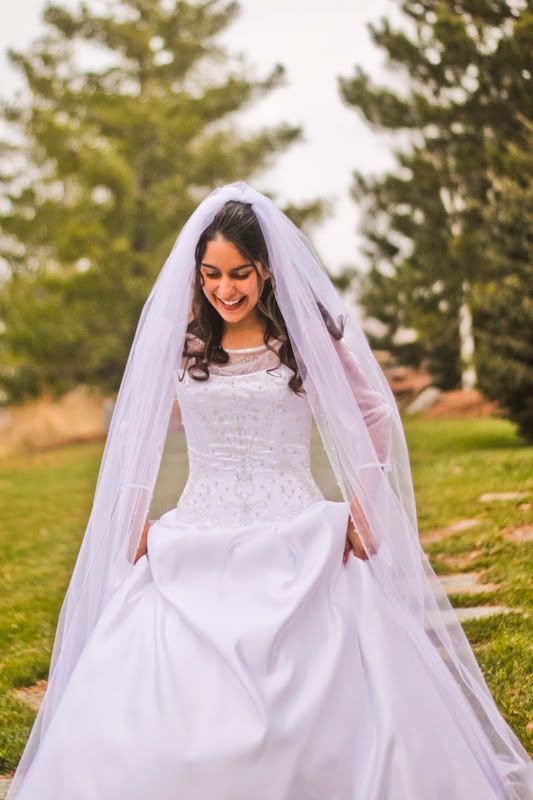 Definitely one of my favorite shots from the day!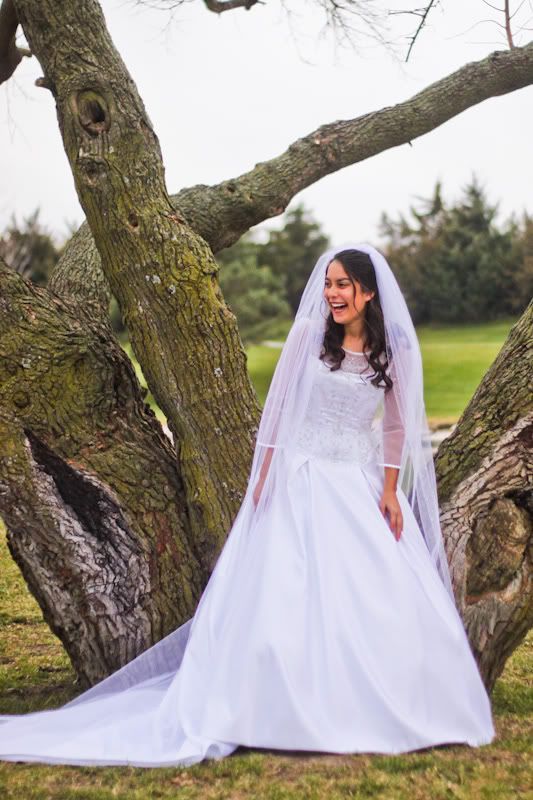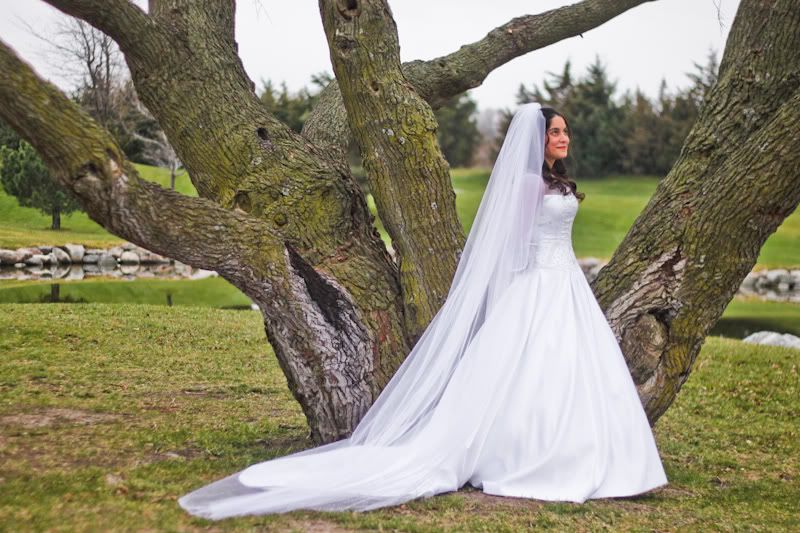 Nebraska has cool trees. I know.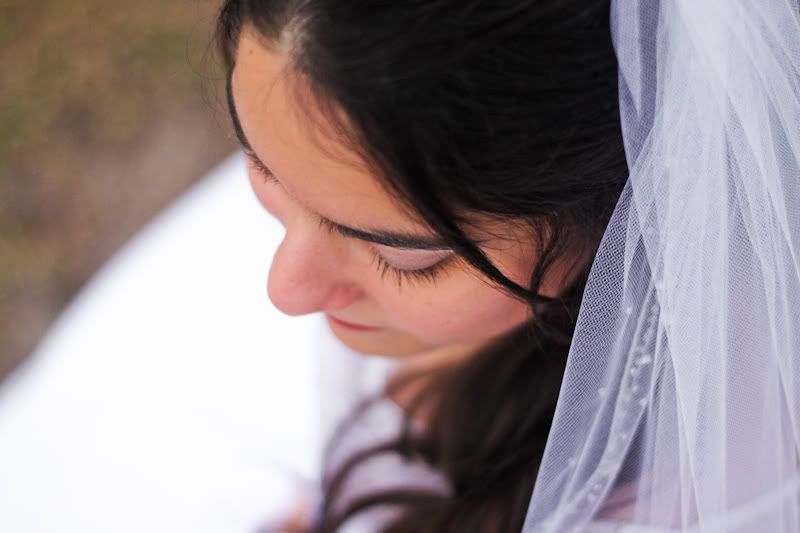 I stood on a tree branch and took this. It was slightly scary...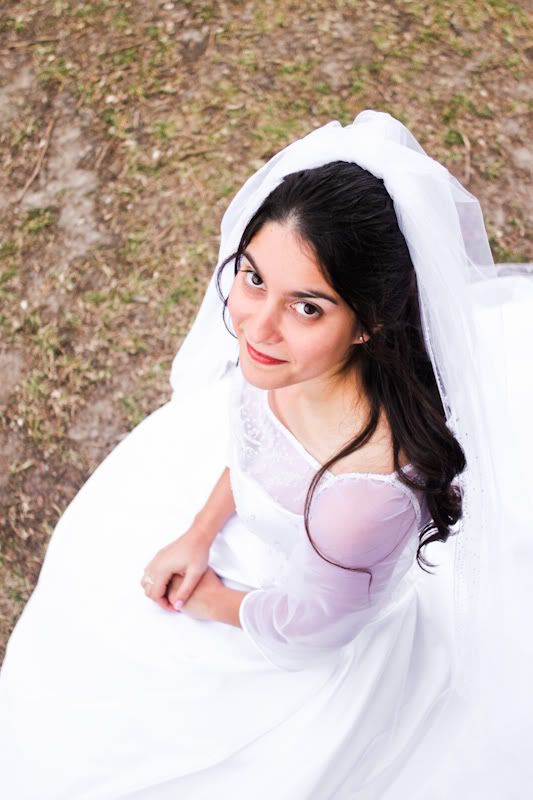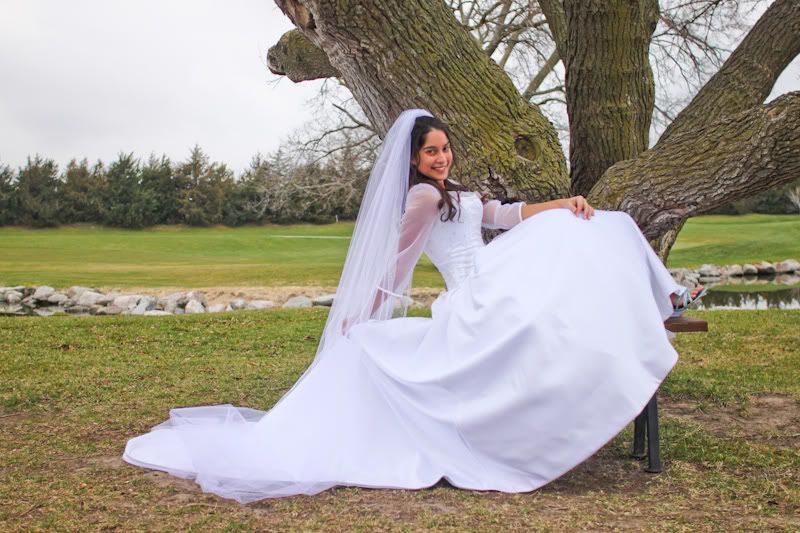 Pretty sure she's thinking about her Ben... ;)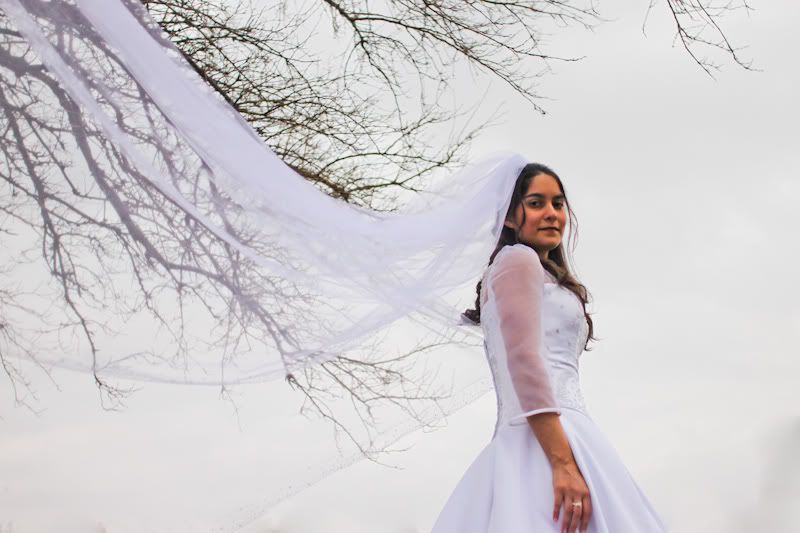 LOVE that veil!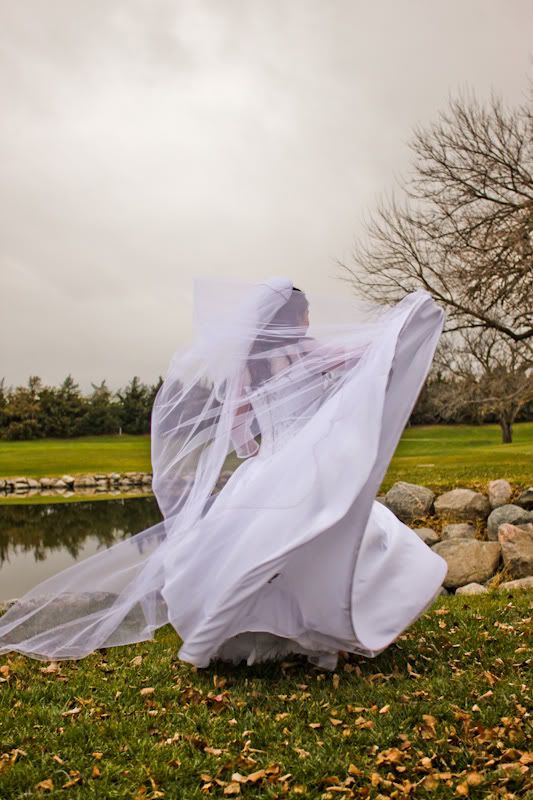 More favorites!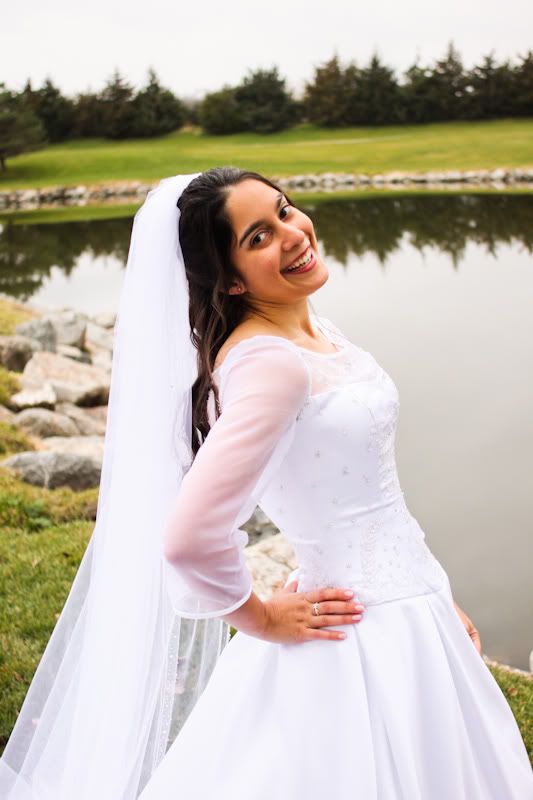 Skipping on the stones! ;)

And here the handsome groom is getting ready to see his bride for the first time that day. :)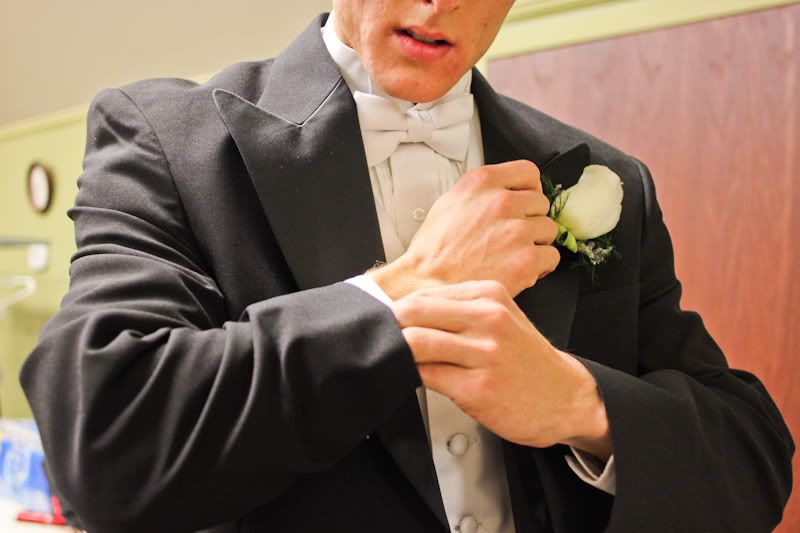 The flowers. The groom's cousin did a fantastic job with them!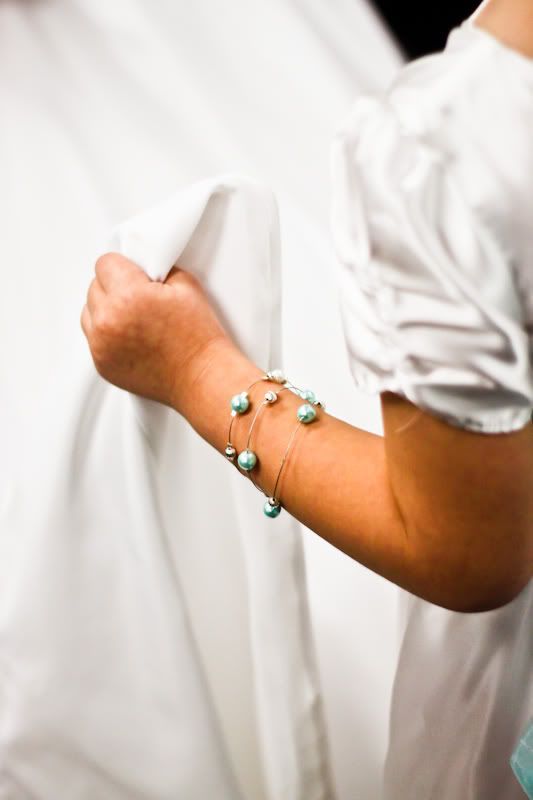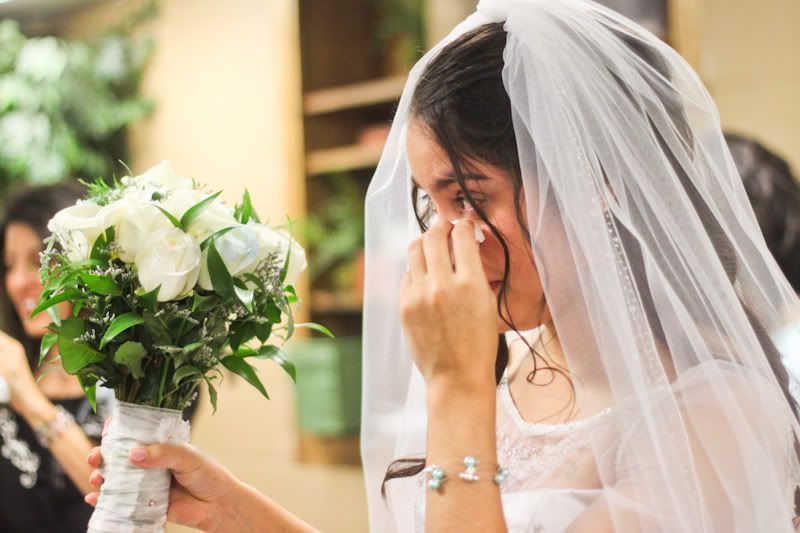 The tears hit... the ceremony must be ready to start ;)


My second shooter got this photo. Love it!
When the groom sees the bride for the first time...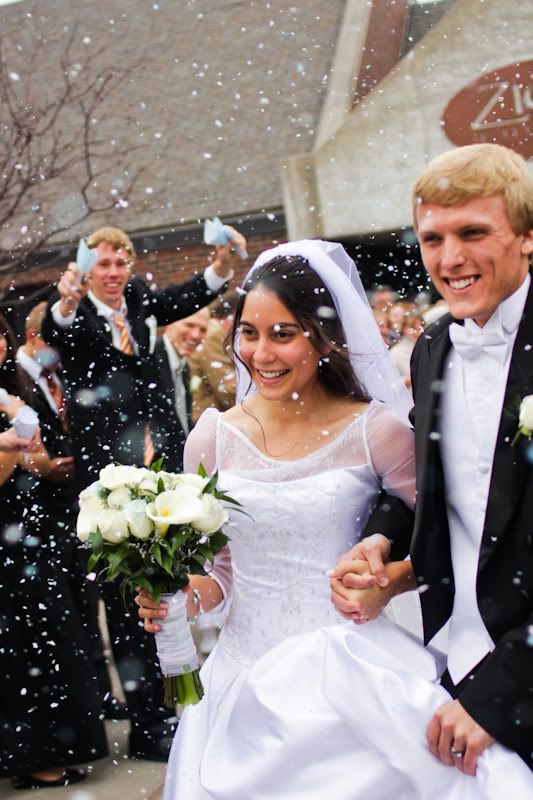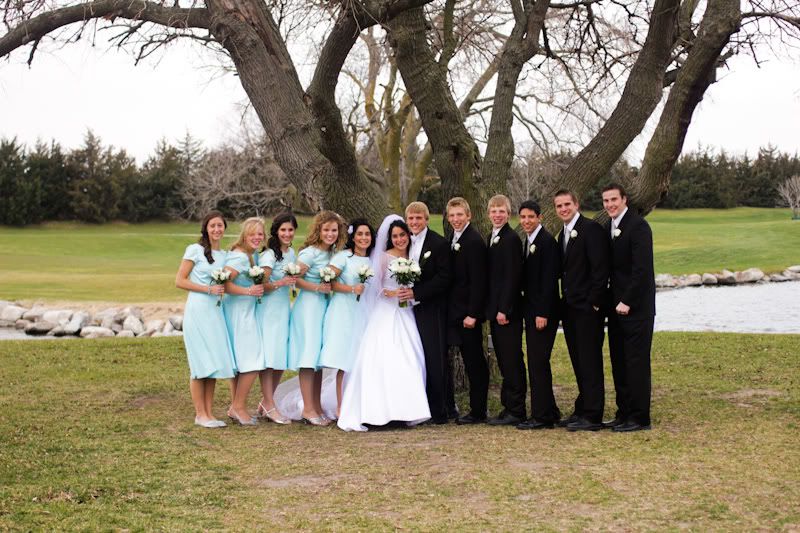 We headed over to Wedding Island to take some bridal party photos. It was about 20 degrees, windy, and humid which makes for a pretty chilly shoot.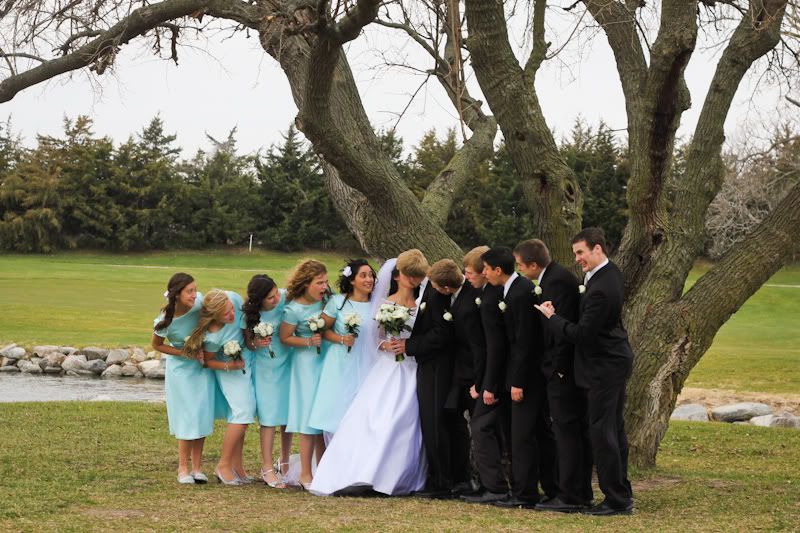 Lesley and her beautiful girls!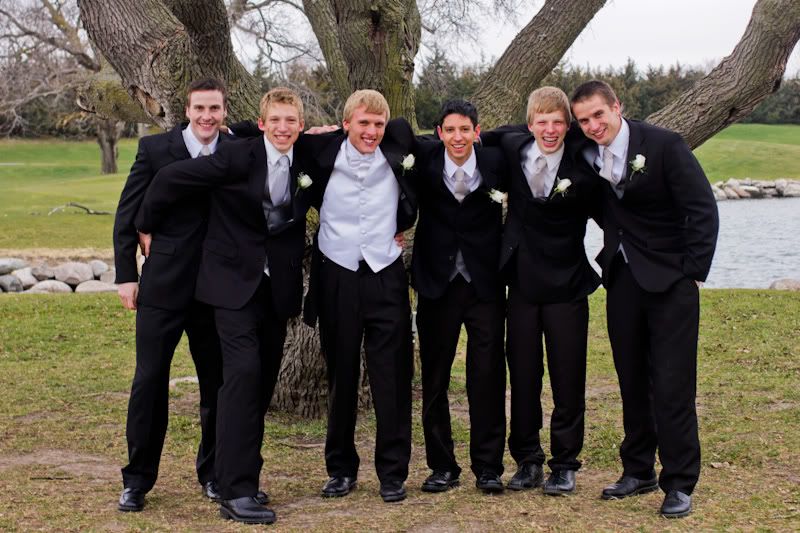 Ben and the guys!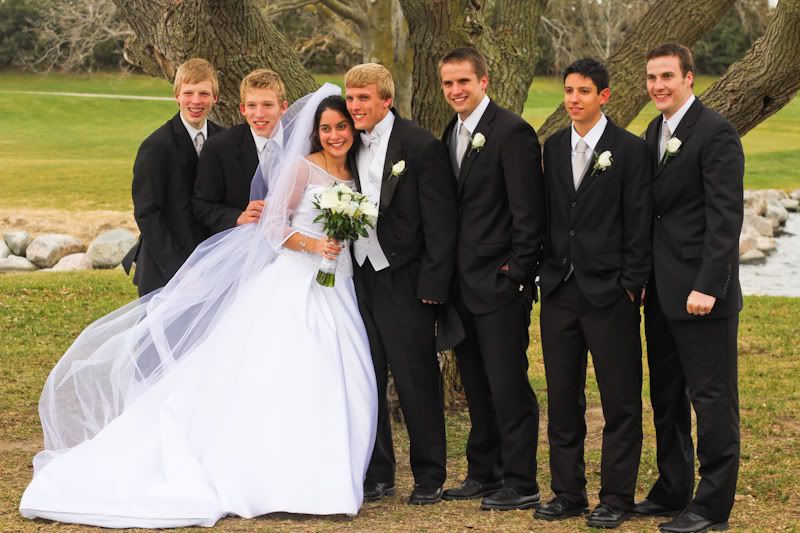 My fingers were literally numb by this time so we had to speed through the couple photos.


Twirling his bride... ;)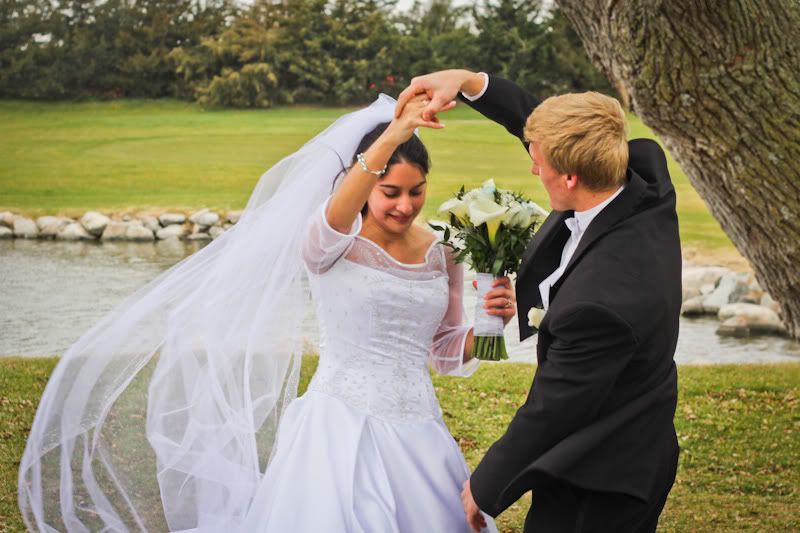 My second shooter got the above photo.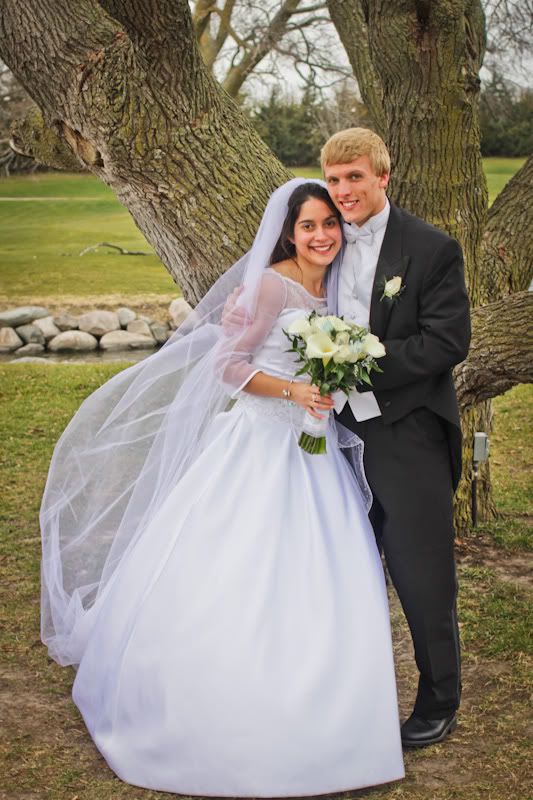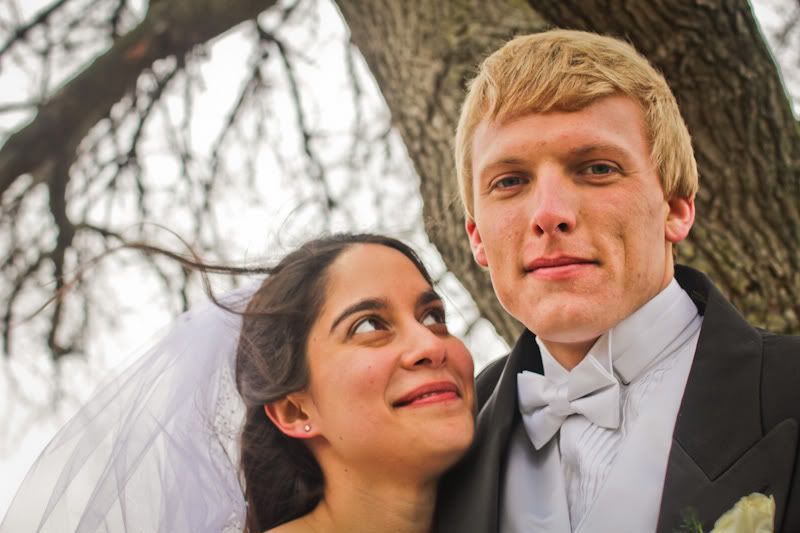 Favorite!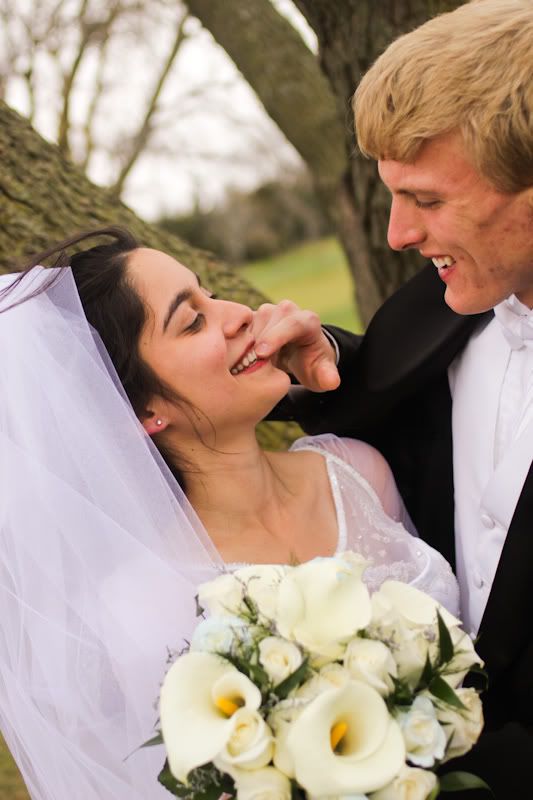 Haha...wiping the lipstick off so he doesn't get so much on his lips maybe. ;)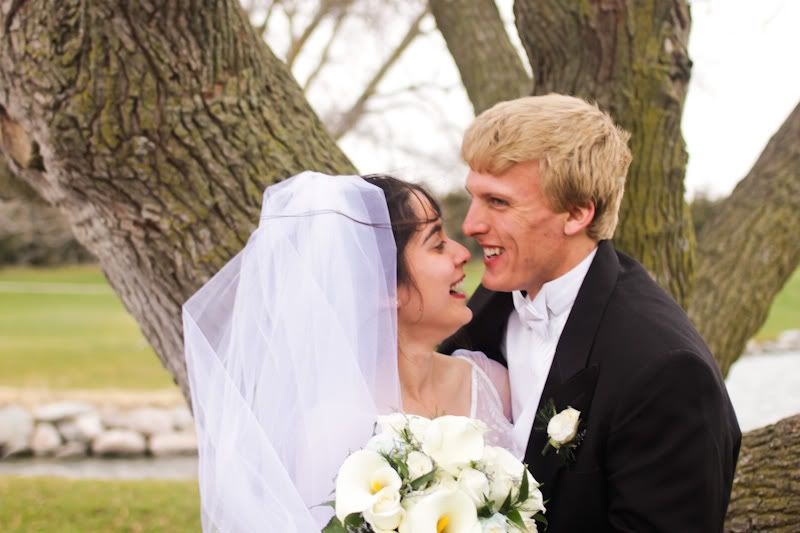 leave a comment and let me know your thoughts-
sarah