life: family day
It was a little bit like being a tourist in our own town, but it went down as one of the best days I've had this year. Our whole family, getting to spend an entire day together in the mountains before the boys go back to
school
and Rachel gets married.
Enjoy these pictures...a little peek into our day. Picnics, windy freezingness at the top of Trail Ridge Road, ice cream in Estes Park...and my newest favorite picture is at the bottom of the post!

Picnic lunch!



A good way to keep the cans from blowing off the table.



Six of the eight most awesome people in the world!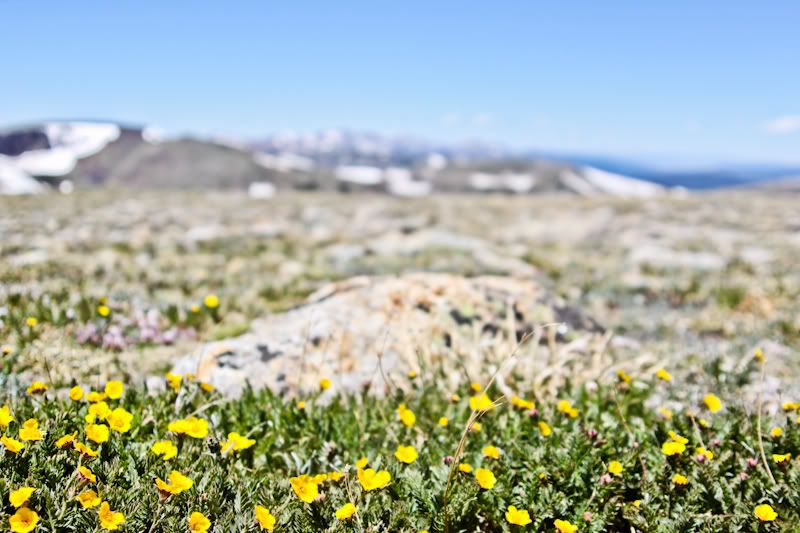 On Trail Ridge Road...it was wiiiindy. And freezing cold.



Trying to get away from the wind.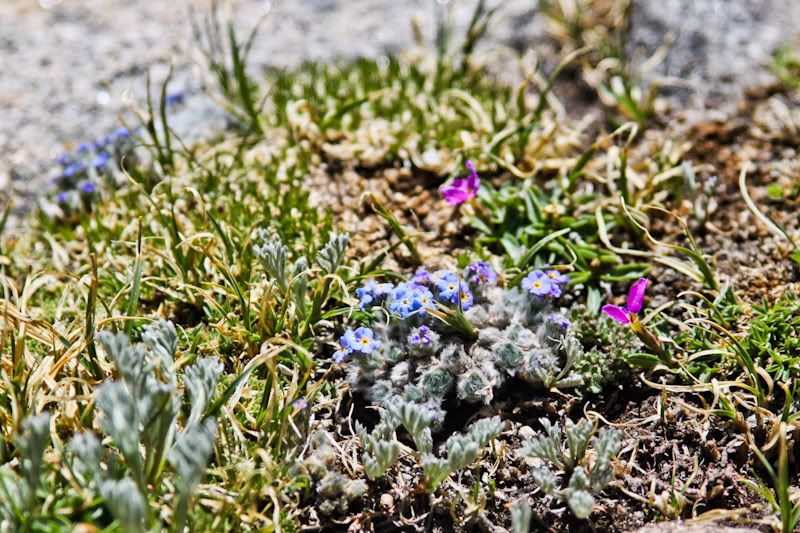 Isn't it beautiful?!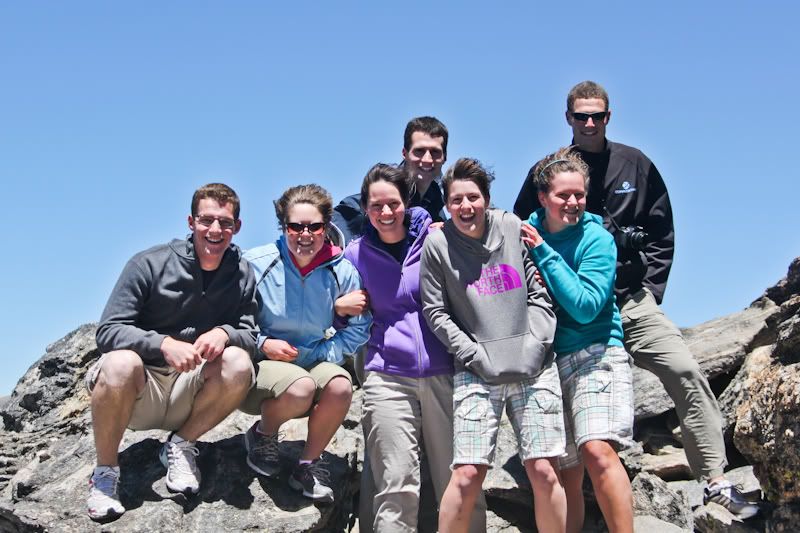 We got an Englishman to take our picture!


Mom and Anna outside of the gift shop.

Rachel talking to...guess who. (hint hint...notice her engagement ring. ;)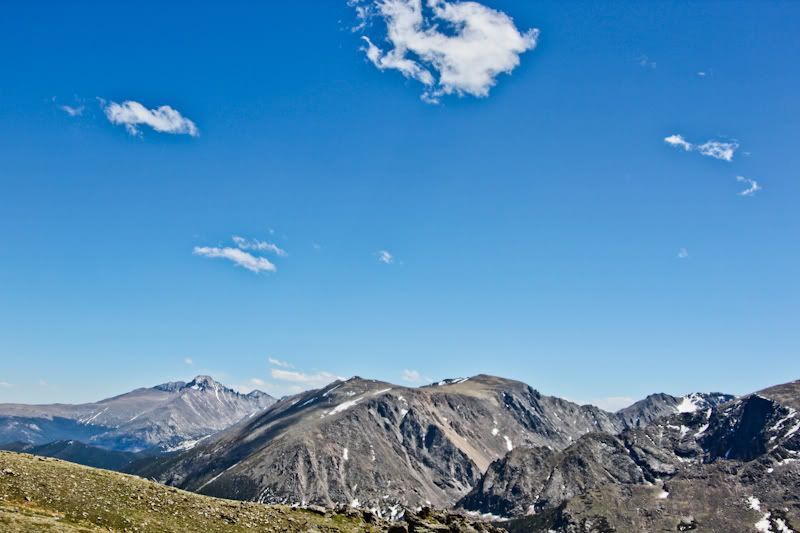 Smoke from the High Park Fire. It was crazy watching it grow during the day.



Down in Moraine Park...definitely one of the most beautiful places I've been.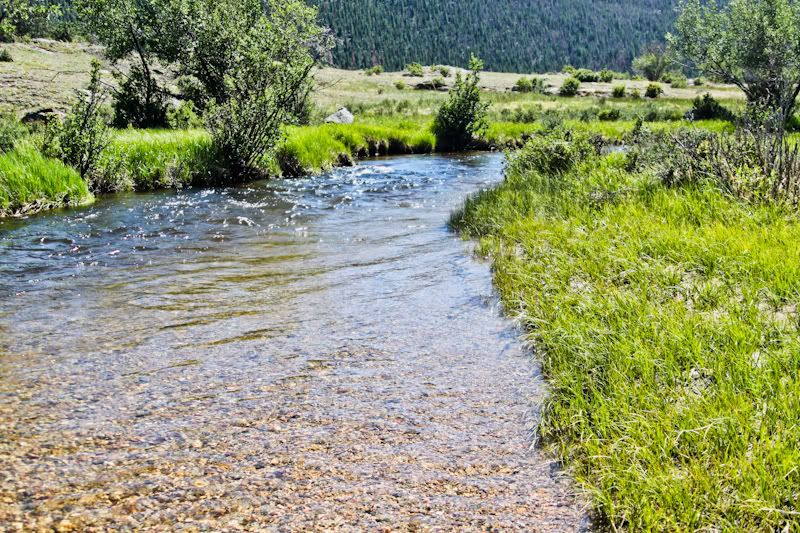 I mean really....how can you look at that and not want to be there?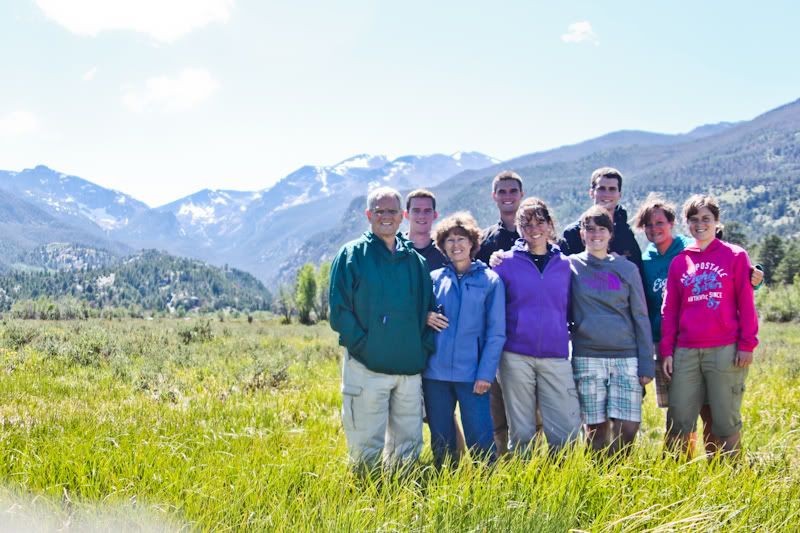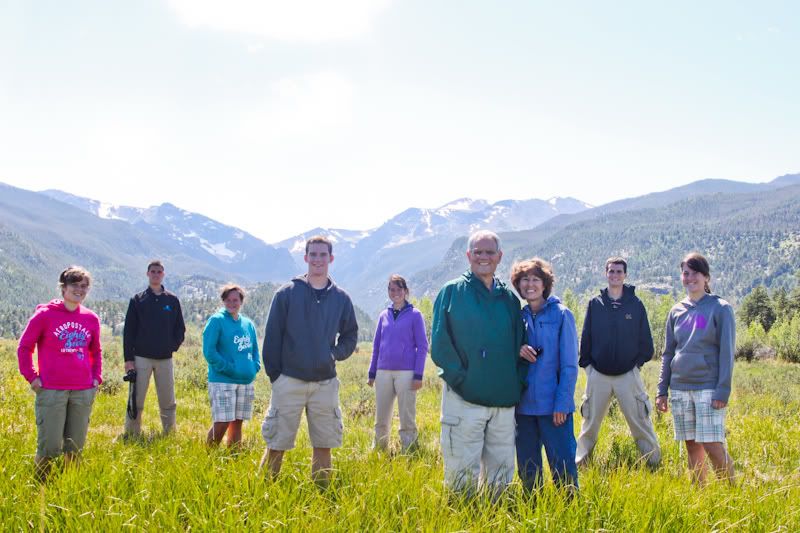 Yay for self timers! I love all of our colors here. :)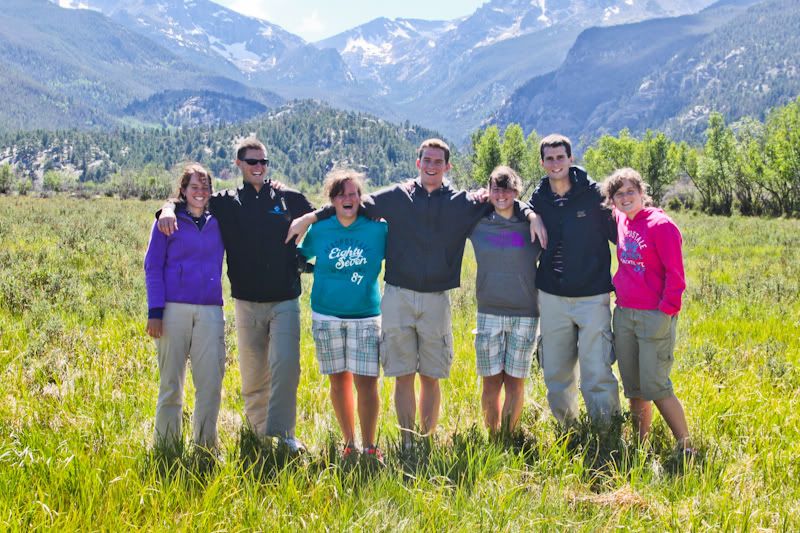 Love these.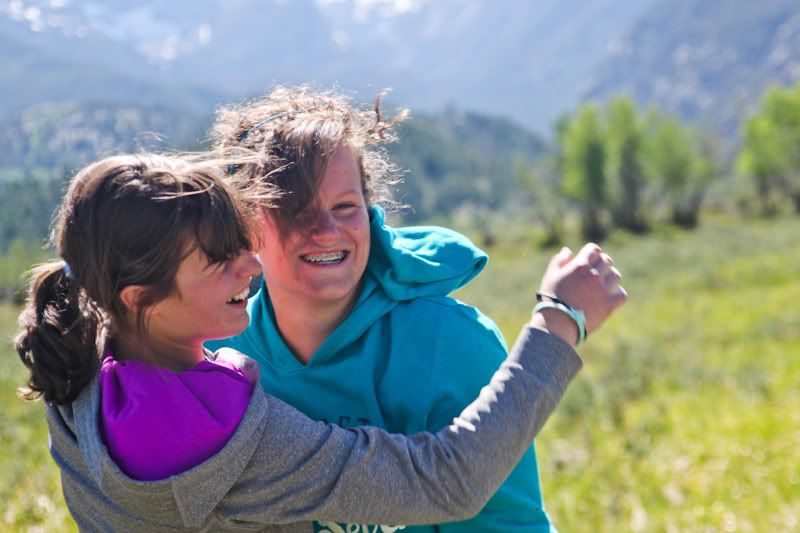 Just sitting...enjoying the quiet and the amazing view.


After that, we went and hung out in Estes Park. So fun!
My deliciousness!
A window above one of the shops.

On the way home we stopped at the lake to watch the sunset. It was beautiful!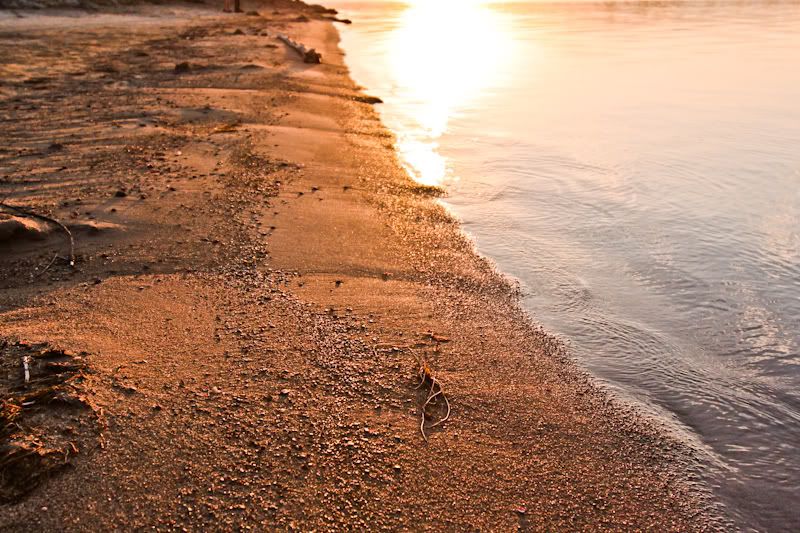 Love the reflection of the clouds in this one.



Rebecca was a sport and tried some stuff out for me!
And my prize picture of the day...
Sarah